Elrond Town Hall - Summary
Published by Elrond Wiki | the 05/12/2022 | Category: Town Hall
Now is a very important moment - equally important we discuss this with the #Elrond community.
How to manage the current situations ?
More specifically, what is currently happening in the wider crypto space ?
What's happening in the Elrond ecosystem ?
We're in a sort of war right now. It's important to take a close look to understand what & why it's happening, as well as how to find direction during times like this.
We need to remain focused during this difficult time.
Elrond is in an exceptional position.
The products and plans we're working on - nothing has changed. We are even more focused than before.
During difficult times, people become extremely emotional and let their emotions take over. Let's remain focused and be prepared.
At Elrond, we are hyperfocused on building.
It's time to look at things in a new light and recognise the opportunity ahead of us.
Look at the long-term possibilities rather than the short-term gain.
What can we achieve by building ?
Been thinking a lot about the idea that however you look at things, whether from a fortunate point of view, or an unfavourable pov, once you're aware of this, it's your responsibility to make the right decisions.
If you can find something that energises you, pushes you it will enable you to overcome the challenges that come your way and continue moving forward. The ultimate superpower.
When you've been through hell - whatever comes next seems so much simpler.
The unfortunate situation in Ukraine will have an effect on all parts of the economy and will be difficult to process and swallow.
Things could be a lot worse - it's great that things are only just as bad as they are.
The crypto ecosystem has made tremendous progress even during the pandemic.
Things that would've taken 5 years, have happened much quicker during this time.
What we've seen with Ukraine has been exceptional. How crypto immediately emerged as a tool. A method to transact. A method for the world to donate funds in support.
$UST & $LUNA
This is extremely difficult for some to process and heartbreaking to see the losses that people are facing.
The system and architecture on which they are built, is undeniably broken. Given the current feedback loop in place in this system I can't see a reasonable method of a fix without completely halting it first.
A bailout is not enough. It's the architecture that is broken.
We've spent an incredible amount of time studying this kind of architecture and stablecoins over the last 6 months.
Try to take a step back if you're affected by what's happening in LUNA/UST.
It's not simple to build a stablecoin. Not as simple as people think.
Where is Elrond today ?
The network has been extremely stable. ZERO downtime ⚡️⚡️⚡️
Elrond is very stable & has all the tools to kickstart a major new growth wave.
We want to use this opportunity to grow much faster than in the more "peaceful" times.
We are putting in pieces that we've been pushing on for a long, long time.
Elrond is in a position where it can really be in the top 10 cryptos.
We're preparing a few different things in this sense.
We've been building a NEW MEX economic model
There is no single model for any DEX that aligns the DEX growth with the value capture of the token. There's a clear misalignment.
It's like the tokens are independent of the exchange.
The new model will probably go live within the next 1-2 weeks.
We really appreciate the community's input here.
There are some new ideas for utility with MEX and the exchange. It will be the core of the Maiar Exchange.
In the meantime, please share continue to add to lucian todea thread of community feedback/ideas.
https://twitter.com/luciantodea/status/1524258486544211969
ETH/Elrond Bridge
Bridges come under so many hacks across the crypto space and we are hyper-aware of this. We are working to make it as secure as possible.
We've done several audits and several battle-of-yields to test it out.
We have 10s of projects waiting to bridge
Marketplace NFT
Marketplaces started by community members so far, TrustMarket, DeadRare, (and others FrameIt) for example. These marketplaces have great provided value with their efforts.
We really appreciate their work.
We can't wait to move forward with the Elrond marketplace.
Not to compete with existing marketplaces - but to compliment them.
It's a new lego block we want to put into the ecosystem and share with the community.
It's super close and will be coming very soon.
🔥 METABONDING 🔥
New projects coming in the next few weeks.
Really cool and exciting projects coming through and they're excited to start with the Elrond community.
UTRUST 2.0
A really big and important moment for them and the entire ecosytem. New services will become available that have not been available before.
Immense progress and exciting things in the pipeline.
MAIAR LAUNCHPAD
2nd launch with Itheum was exemplary. We solved some of the most difficult issues with token launches.
We're really excited with what Holoride are building right now with their first Audi launching with holoride in June this year!
It's been a great effort by the entire DEX team.
If you're staking #Elrond - you're doing it right⚡️
KYC has been painful each time - we're still looking at other options/solutions.
The launchpad will continue to grow and be a place for new projects to present their ideas.
There are some very big integrations coming
We are in discussions with a certain government in a particular part of the world. We are very excited to share further details about this.
We're preparing some material for absolute beginners to crypto and also Elrond. A guide for those that want to be involved but don't understand - crypto is for everyone after all.
At Elrond, the very focus that we have, we intend to unleash a growth face unlike any other.
Source
Tweet
Share
Event
Creator Studio
This tool is designed to facilitate the addition of collections & NFT Artists & also the addition of tokens of projects built on Elrond. New options coming soon.
Creator Studio
Scam or not ?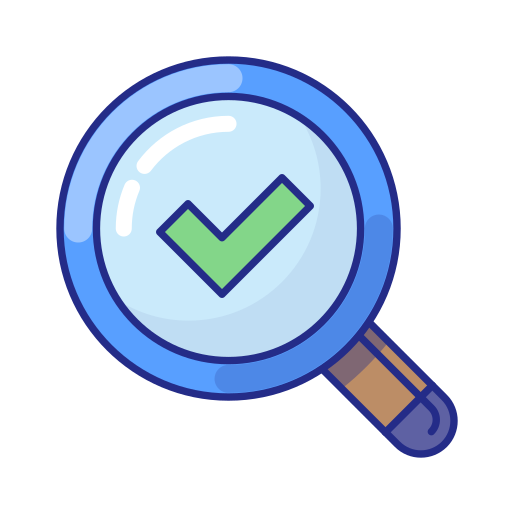 You can check if you are not dealing with a scam
Check now